.


Humanitarian Resource Institute
United Nations Arts Initiative
Arts Integration Into Education
.
"Promoting the arts as a vehicle for solution oriented strategic
planning and development across the globe."


The mission, utilizing artists, who have the innovation, creativity and a connection with the grassroots level as a bridge, to lead U.S. and international humanitarian relief efforts and policy development.

Connecting the global arts and entertainment industry, reaching the household level in 193 UN member countries, promoting youth leadership and community development through Arts Integration Into Education to impact prioritized humanitarian emergencies and relief operations across the globe. Efforts to "Bridge Unmet Needs to Untapped Resources," includes participation with strategic planning, critical analysis, expert think tank development for background discussions, peer reviewed data compilation and communications that engage decision makers and target audiences on the grassroots level in 193 United Nations member countries.

Humanitarian Resource Institute education and policy initiatives (HRI:IDIN) reach:
newspaper, radio and television, corporate, intergovernmental, non-governmental, United Nations, community action and interfaith organizations in approximately 195 countries.

grassroots networks (household level), corporate, municipal, state and federal government, community action and interfaith organizations in approximately 3100 United States Counties.
Artists, you have a voice, let it be heard.
For additional information, contact:

Stephen M. Apatow
Founder, Director of Research & Development
Humanitarian Resource Institute (UN:NGO:DESA)
United Nations Arts Initiative
Phone: (203) 668-0282
Internet: www.unarts.org
Email: s.m.apatow@unarts.org
Facebook: unarts
Twitter: unarts
LinkedIn: unarts

Founder, International Dancescience Development Program

Internet:
www.edancescience.org
Facebook:
edancescience
Accredited: International Dance Council (UNESCO)

When we contemplate the power of nature, it makes the challenges inspired by man, small in comparison, though sometimes catastrophic. Perhaps, it's time we tap the creative power of nature, as a resource that can help us solve these problems. -- For if you have faith as a grain of a mustard seed, you shall say unto this mountain move to yonder place and it shall remove, and nothing shall be impossible to you. -- MT17:20
I

t's always important to keep your eyes on the big picture.

-- Planet Earth (YouTube: 1080p HD), Robert Revol.

Leadership development begins with a support system, that helps all team members reach their potential, focusing on their gifts, talents and capabilities. The purpose is not exploitation, but functional benefit for the mission of the team. This requires a fine balance between the need for tunnel vision during execution of a mission and capabilities that support stability, health, happiness and prosperity in the bigger picture of life. Though paradoxical, the objective is a team of leaders.
--
Leadership Development: Achieving The Impossible



VIDEO INSPIRATION


.
Born To Succeed:

Motivational Video


Sacrifice: Motivational Video
Revival:

Motivational Video


Unstoppable - Motivational Video
Harness the Power: Motivational Teamwork Montage
Why Do We Fall... In Order To Rise - Motivational Video
Life is Awesome: Let your light shine through
Vision: Fail Forward
The Fire:

Darkness on the Edge of Power





In TheSpotlight:


4 July 2014 - How to Support Our Troops, Veterans & Families
Not Forgotten - Restore Warriors Project
: HRI:United Nations Arts Initiative.
World Refugee Day 2014: United Nations Arts Initiative. 20 June 2014.

Zach Sobiech KS95 Largest "Clouds" Choir: Artist Zach Sobiech single "Clouds" gained extensive media attention on YouTube, prior to his death from cancer in May 2013. AtomicK Productions.
Syria2012: United Nations Arts Initiative.

Over 250,000 Deaths, 1,000,000 Injures, 8,000,000 Displaced, over 500,000 starving under siege. --

United Nations In Crisis

: HRI:H-II OPSEC, 26 April 2015.

Arts Education for Every Young Person in America - UNArts Every Young Person in 193 UN member Countries: HRI:UNArts, 18 July 2012.
Sounds of Blackness (

Winner of Three Grammys, Thee Stellar Awards, International Time for Peace Award, One Emmy Nomination, Two Gold Records, International Dance Music Award, Soul Train Award, One Platinum Record, Three NAACP Image Award Nominations)

has entered into a strategic partnership with the nonprofit organization Humanitarian Resource Institute (HRI), led by writer, composer, artist H-II: Stephen Michael Apatow. HRI is planning a series of promotional events and PSAs for the United Nations Arts Initiative to support humanitarian relief operations in the U.S. and abroad. The group's video, "Fly Again", is currently featured on the UNArts website, www.unarts.org, and will be part of the organizations "Arts Integration Into Education" project. Sounds of Blackness, through its latest single release, Fly Again, has provided the world with an uplifting message of hope, and inspiration for artists and members of the entertainment industry that have taken the lead in solution oriented humanitarian relief efforts in 192 countries, in cooperation with the United Nations Arts Initiative, said Apatow. -- Malaco Music Group Recording Artists The Sounds of Blackness Releases 10th CD on 40th Anniversary:

17 October 2011.

AtomicK Productions.


Arts Integration Into Education: Grassroots Support

Performing Arts

United States
National Assembly of State Arts Agencies (NASAA)

: The National Assembly of State Arts Agencies (NASAA) is the membership organization that unites, represents and serves the nation's state and jurisdictional arts agencies. Each of the 56 states and jurisdictions has created an agency to support excellence in and access to the arts. On the web at:

http://www.nasaa-arts.org

The

Kennedy Center Alliance for Arts Education Network (KCAAEN)

includes 46 state Alliance organizations, operating in partnership with the Kennedy Center to achieve the following mission: "Recognizing that the arts express the essence of civilization and nurture the highest aspirations of the human spirit, the Kennedy Center Alliance for Arts Education Network is dedicated to the support of policies, practices and partnerships that ensure the arts are woven into the very fabric of American education." On the web at:

http://www.kennedy-center.org

ARTSEDGE

, the National Arts Education and Information Network, supports the place of arts education at the center of the curriculum through the creative and appropriate uses of technology. ARTSEDGE helps educators to teach in, through and about the arts. On the web at:

http://artsedge.kennedy-center.org/

The

Arts Education Partnership

is a national coalition of arts, education, business, philanthropic and government organizations that demonstrates and promotes the essential role of the arts in the learning and development of every child and in the improvement of America's schools. On the web at:

http://aep-arts.org/

Arts Education Services at Americans for the Arts

: Through advocacy, research, partnerships, and professional development, Americans for the Arts strives to provide and secure more resources and support for arts education. Brochure on the web at:

http://www.artsusa.org/pdf

International

United States Center for the International Association of Theater for Children and Young People (ASSITEJ/USA)

. On the web at:

http://www.assitej-usa.org

International Drama/Theater and Education Association (IDEA)

. On the web at:

www.idea-org.net

Arts Education
.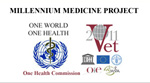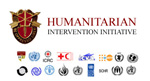 Humanitarian University Consortium

Founded to support the development of initiatives associated with economic, social, cultural and humanitarian issues worldwide. Our mission is to serve as (1) an international community of scholars, (2) a bridge between Humanitarian Resource Institute and the international academic community, (3) a think tank in support of the United Nations programs and (4) the promotion of higher learning through both traditional and distance education.

Gifts in support of Humanitarian Resource Institute and the United Nations Arts Initiative can be made through Paypal.


Visit: www.humanitarian.net for more information.


.

..
.