.

United Nations Arts Initiative

SYRIA2012 - 72 Hours Under Fire

Holocaust

II -

WarCrimes

In Focus
ICC Admissible Evidence Collected and presented
to the

UN

General Assemby since 2011.

Remembering James Foley


James Foley remembered as 'brave and tireless' journalist
: CNN, 21 August 2014.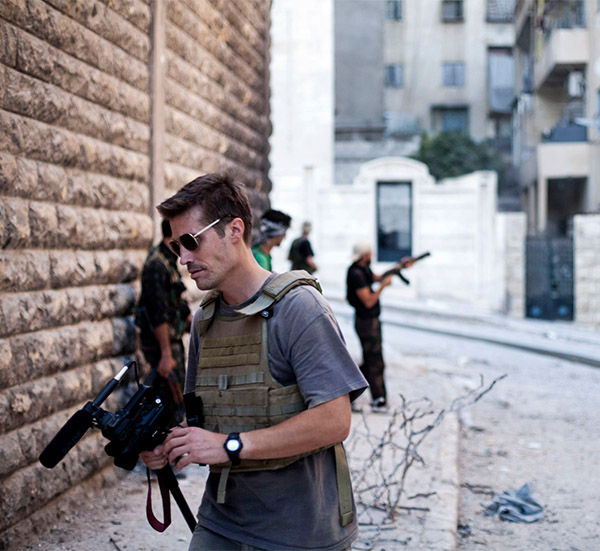 110 Professional or citizen journalists/media activists killed in Syria
List of journalists killed during the Syrian Civil War
Report: Evidence of 'industrial-scale killing' by Syrian regime: HRI:H-II OPSEC, 22 January 2014.
Where the war still Echoes - Episode 1

:
Contact:

Stephen M. Apatow
Founder, Director of Research & Development
Humanitarian Resource Institute (UN:NGO:DESA)
Humanitarian University Consortium Graduate Studies
Center for Medicine, Veterinary Medicine & Law
Phone:
203-668-0282
Email:
s.m.apatow@humanitarian.net
Internet:
www.humanitarian.net
United Nations Arts Initiative
Arts Integration Into Education
Url:
www.unarts.org
Syria: Iran - Hezbollah - Al Qaeda Counterinsurgency Crisis Spiral: HRI:H-II OPSEC.
Introduction
The KONY2012 Initiative demonstrated to the world how social media can be used to advance human rights across the globe. Today, the

SYRIA2012

initiative was coordinated by

Humanitarian Resource Institute (UN:NGO:DESA)

and the United Nations Arts Initiative. Our objectives are
(1) to enforce the Universal Declaration of Human Rights and International Law as a vehicle to protect the victims of war crimes and crimes against humanity in Syria, (2) bring those responsible for these crimes to justice and (3) fastrack Stabilization, Security, Transition and Reconstruction of the entire country, devastated during this humanitarian catastrophe.

"The international community awaits a response by the International Criminal Court, who has been provided eye witness reports and evidence, disseminated by the international media for over one year. To abandon civilians without food, water, electricity or medical care has severely damaged the credibility of the United Nations as a representative body, the Universal Declaration of Human Rights and International Law." --
Syria: International Humanitarian & Security Discussions
: HRI:H-II OPSEC
, February 2012 - Present.

In The Spotlight
Statistics
---
This site is dedicated to Marie Colvin, left, an American reporter working for The Sunday Times of London, and Rémi Ochlik, a French photographer, were killed in Syria. Both reporters accompanied the CNN team that was filming

72 Hours Under Fire

out and then returned due to the scope of the catastrophe and the need for coverage from the front lines.

See:
Two Western Journalists Killed in Syria Shelling
: New York Times, 22 February 2012.


According to the chair of the International Commission of Inquiry on Syria, Paulo Pinheiro, research shows that eight local and international journalists have been killed on duty in Syria since November, at least five in circumstances that raise questions about government culpability.

-- Chair of UN panel on Syria pledges to probe attacks: Committee to Protect Journalists, 16 March 2012.


Journalism legend Marie Colvin and reporter Rémi Ochlik were killed by Syrian shelling last month while reporting from a makeshift press center in the embattled neighborhood of Homs. Two other journalists were wounded. Syrian forces targeted the press center after pinpointing its location by triangulating signals from satphones being used by the journalists, according to media reports.

-- Don't Touch that Dial: Considerations When Using Satphones in Conflict Zones: Security Management: 16 March 2012.
---
CNN Special Report
72 Hours Under Fire
Aired on CNN/US Sunday, March 11, 2012
Video Streams: Total Run Time, Parts 1-6, Approx 45 Minutes.
---
IRAN2009

: In 2009, upwards of ONE Million youth (70% of Iranians under 35) rallied on the streets of Tehran for
democracy, social and political reform
.


Despite global support of this youth movement, the Iranian government crushed the peaceful protests, through the use of brutal force, imprisoned and killed many of those responsible for the movement. Despite widespread appeals for support, to leaders in every UN member country
through HRI
, the international community failed to (1) protect the youth, and (2) support the rule of international humanitarian and human rights law (International Bar Association Human Rights Institute).

Today, the leadership in Iran, responsible for War Crimes and Crimes Against Humanity in 2009, are providing the military and strategic guidance for the leadership in Syria. Despite the perpetration of genocide and torture of civilians, the victims of war crimes and crimes against humanity have been abandoned by the international community for over one year, prompting

SYRIA2012

...
Bon Jovi, Armenian-Iranian pop star Andy Madadian and friends join together for this version of
"Stand By Me," - June 2009



###

---
Back to Humanitarian Intervention Initiative
Copyright © 2012 Humanitarian Resource Institute. All rights reserved.